clockwise from left: two monki tank top, zara sweater and gina tricot blouse
As the title says this is the result of playing tourist in Oslo are new clothes. After spending few weeks in Oslo, my brother took me sighting (+ shopping ofc) in Oslo and we walked for friggin 4 hours! We saw the castle, where the queen and the king of Norway live. On the top of the building, was a flag flagging, which I think means that the prime minister is on a visit or something. Plus, some of the soldiers had a little parade outside. And we weren't the only tourists in the town. As the summer is here, the town is full of tourists.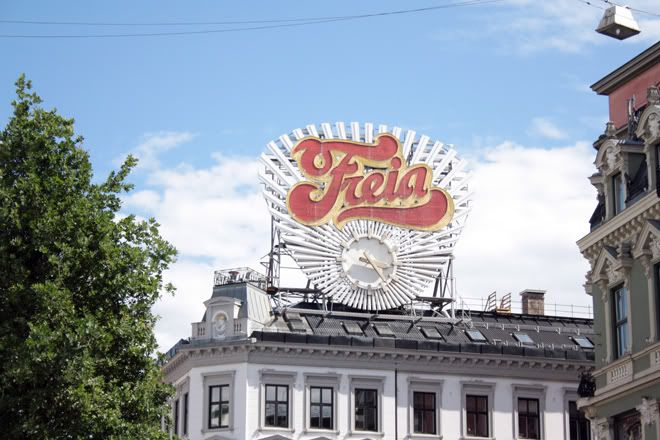 After the walking down to the famous Norwegian street, Karl Johan and dinner at TIGI FRIDAYS, we went down to the famous Opera building. Of all the times I have been in Oslo (and that is quite a lot) I have never seen or been at the Opera house. I must say, I adored the architecture and the color, white, fitted perfectly to the ocean. We walked and to the to , and the view was speechless. But it was one thing I could figure it out, they had a big sculpture of a ship few meters away the opera in the sea. Kinda weird, but I guess that it is just art. Now my legs are tired and crying for bed. cheers and have a great weekend!