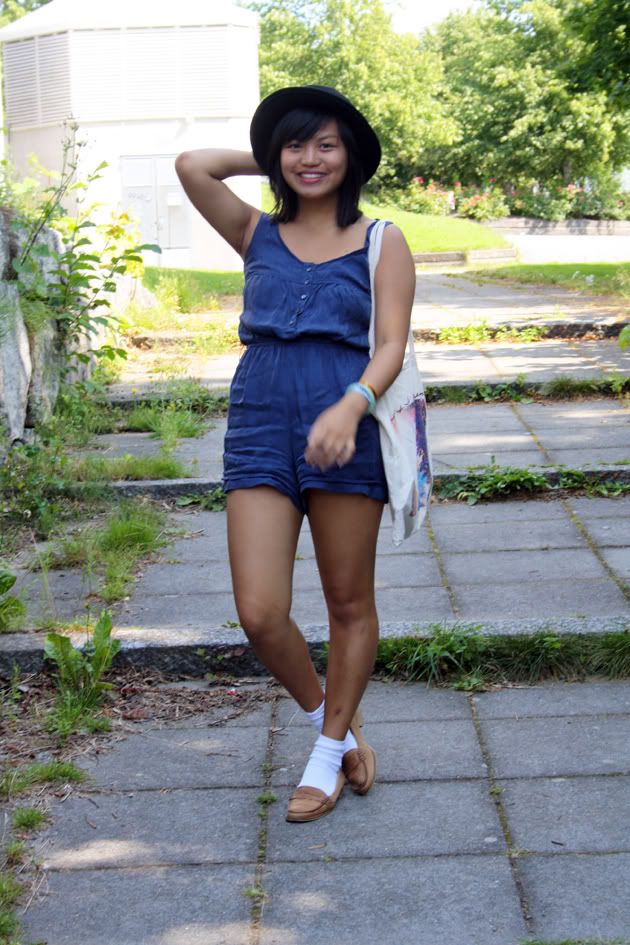 mango playsuit, zara flats and florence and the machine totebag
Yey, my summer is actually back! After the last post, the days have been really good(so far). Urgh, kinda noticed that many of my posts on this blog is about how good weather is or being in bitchy mood because of bad weather, but I shall stop with that. Except for enjoying the good weather, I have been around the city to help Linh for her sister's wedding. I'm so stoke! Never been to a wedding before, so I'm going to attend my very first wedding this weekend!
Sorry for totally exposing of my scars/wounds. I was so clumsy during the Slottsfjell festival. Urghh, looks like I have had dozens of emo moments. And a small tips if you own a tote bag – never wash it, it loses its softness and gets wrinkles as it happened to mine.