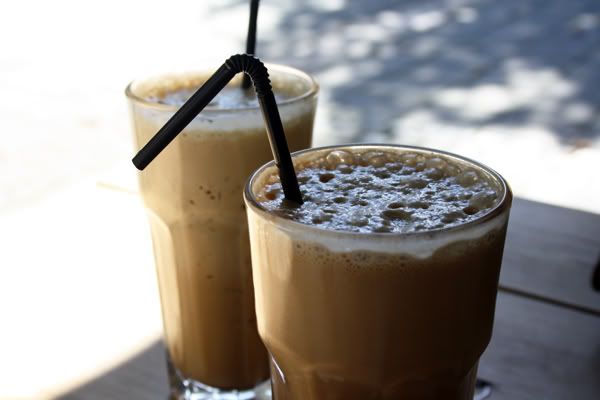 So far I have been hanging here twice less than a week after first discovering this place, which a quite record for me. First of all, because I'm not exactly huge coffee lover and when it comes to selection of cafés in this town, do not expect much – the selection here sucks!
So it's a quite a miracle this fierce lady, Guro established a super cozy one in this town. And she has the best white chocolate Ice Mocca ever which has now become my new personal favorite. It's so good to know, that everything she makes is either ecological or fair trade, or just both.
Not to mention, she sells clothing and stuff with the same background: ecological and fair trade. It's so fun to walk around and get the stories behind every each item. All of her vintage furniture at Bevisst are gorgeous – I just want to steal all and place it at my place. Every piece of furniture you find here, have been given to her from nice old ladies – even the tea cups! I'm so jealous.