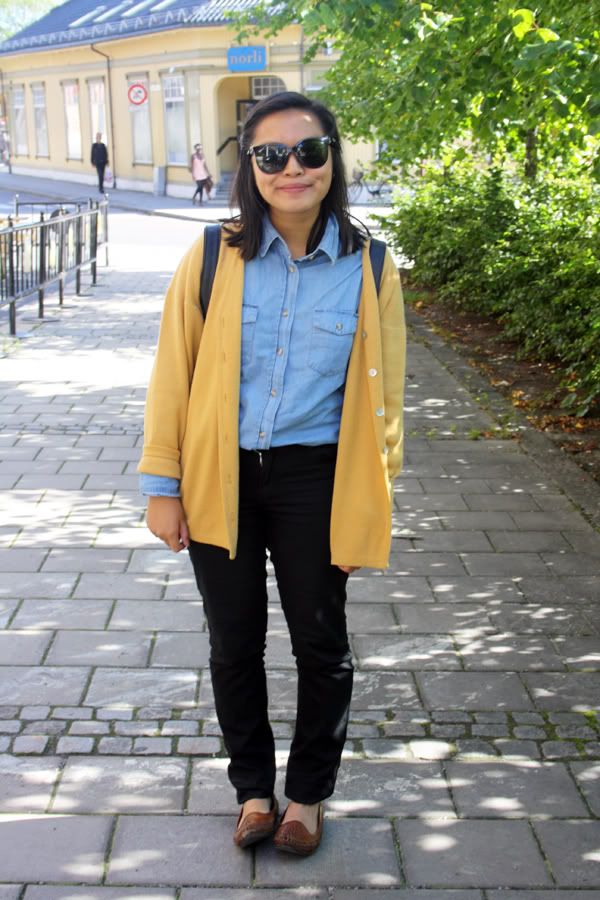 bikbok denim shirt, vintage cardigan, cheap monday jeans, vintage loafers and bianco backpack
Okey, got finally the chance to use my new Cheap Monday jeans – they are so perfect! I love Cheap Monday so, so much. They are matter in fact the only jeans brand allowing my body to fit perfect and tight, but they are little too long on my legs though –hey, I guess short legs come along of being Asian!
So I wore this before heading to work and for a quick break with the girls, Henriette and Linh at small Café slash store which has now become my favorite spot to hang in town. Oh no, a new habit that will make my wallet more empty.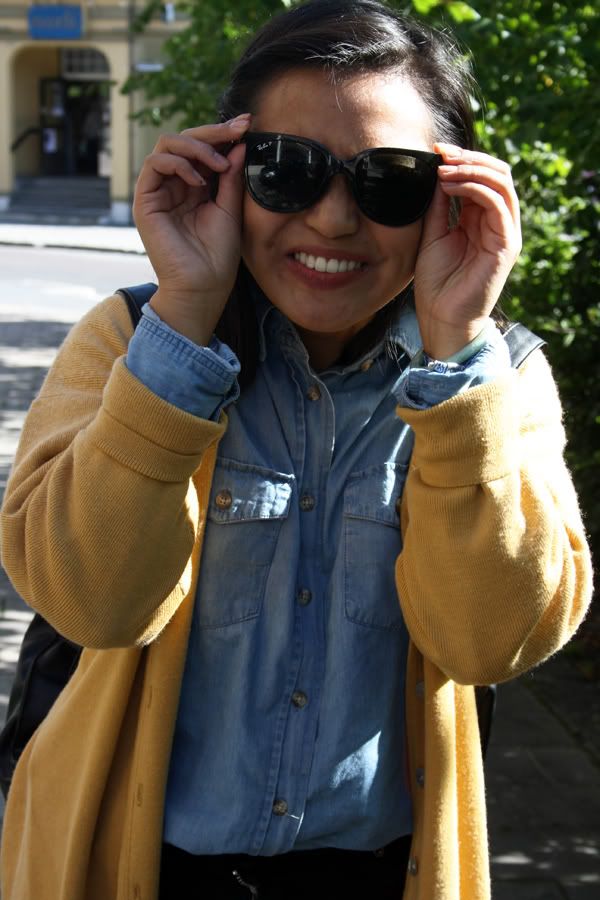 These pair of sunglasses has become my only sunglasses after as a silly and forgetful person, a managed to lose my favorite sunglasses in a supermarket in Vietnam. I have never been so sad over a pair of sunglass before that day – I can't still believe it! So when I got these ray-bans on my 18th birthday, I bought this thing (I have no clue what the English name or neither the Norwegian name on this)to have around the neck- a smart thing isn't it?