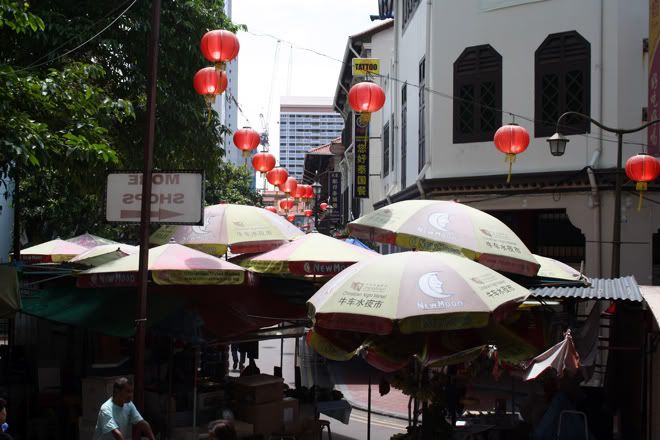 Fianlly, I have settled some time do this post about my Asia rip. I was supposed to do this right when I got back home last week, but my memory card has been in Oslo until today so I'm sorry about lack of posts on the blog.
So let's start, shall we? Well, the Asia trip was beyond amazing – no regrets at all! The first stop at our Asia trip was Singapore, where we stayed for four days at a hotel named "Hotel M" which wasn't a bad hotel at all, but those people worked behind the reception were rude. However, the hotel room was decent place to spend the night and the pool was gorgeous – spent some hours there to be honest. The first thing I noticed or felt, was the moist weather – it was so moist that I lost my all my contact lenses so I had to stick to glasses rest of the trip.
At the first day was settled our direction to Chinatown. Ahhh, I have dreamt about for Chinatown for a long time now. The vibe, the food, damn, I love Chinatown. We did almost all the dinners, breakfast, and lunch there. That's probably why I have gained few pounds now. I found one course that I ate all the time there, redmeat with rice and of course, drinking yakult next to it. Ohman, I miss my yakult. Day two, we spent time walking around the town and taking typical tourist pictures and visiting one of Singapore's many malls.
The thing I like about Singapore, is that it reminds me about America in many ways – the malls, the architecture, cheap food and not at least, how cheap using taxi is. We took taxi all the time, since it was bloody cheap, so using taxi in Singapore is something I really recommend if you are lazy as me. Sister and I celebrate an early 18th birthday, we took the taxi to a hotel called "Marina Bay Sands". The architecture of the hotel is so amazing – on top of three different building it's designed a boat that combine the three hotels underneath and on "the boat" you can see the view and eat dinner at this fancy restaurant, and that was exactly what we did. My birthday was a delight day itself. I had a "little sister and big sister day" where we spent a big part of the day walking around Ion Orchard. And after eaten a big dim sum brunch at "Paradise Dynasty", we went to Topshop where I head Arctic Monkeys "Brick by Brick" . Listening that song while strolling around the store made my day. After searching for Tosphop for days, and finally finding it, I ended up not buying anything.
I miss Singapore a lot. I would anything for another day in Singapore.