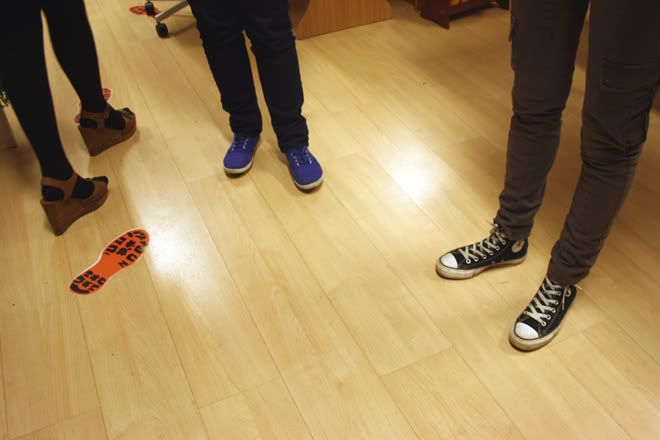 Is the combination of food and vintage shopping along with friends. Since I had a day off from school and instead of spending time on working on homework, I took the time to take a new trip to this Goodwill store in Sandefjord since I failed on last time. Now I went on a weekday when it is open for once with my so-called Fretex-gang without Andrea(who actually spent her time on homework)
The Goodwill had very good selection of clothes, but I didn't buy much except for a knitted sweater resembling to this. The clothes was toooo overprized even though the money goes to a good purpose. The store was candy for the eyes – the store had so much awesome stuff beside from clothes.
After looking and picking on stuff, we went to this nice café we have been also craving to visit since the both times I have been there, it has been closed of all the times I have to drop in, so two birds with one stone! So expect a bomb full of typical tourist pictures.
GIVEAWAY!
Since the post is much about vintage (I have saved the best all the very end) I am going to have my very first giveaway! Jenny from Vantage Point Vintages is kind enough to sponsor me and give my readers opportunity to win $25 voucher. To enter the giveaway, all you have to do is to be a follower of my blog by google follow and like VPC facebook fangpage. At the end, leave a comment to let me know that you are participating the giveaway.
All the international readers can participate and the closing date for entries will be 15th April.