vintage floral dress and cardigan, florence and the machine tote bag and topshop boots
Oops, forgot that I have a blog to try to keep alive. I have been too tired after school to do some blogging and been working a lot lately since the store is filled with Christmas shoppers. I guess it is going to be a lot busier now when the time nears Christmas.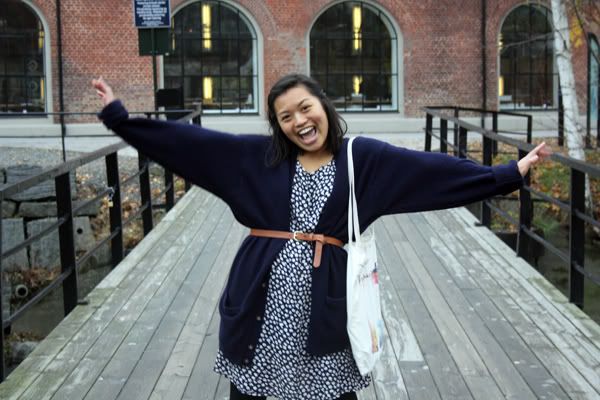 So now that I can actually drive, I took a small trip to Sliperiet – a place near where I used to dance (yeah, I used to dance before and I have no idea why I did it) with Marianne. And here is me trying to enjoy the foggy weather with the coldness that came along last Sunday.