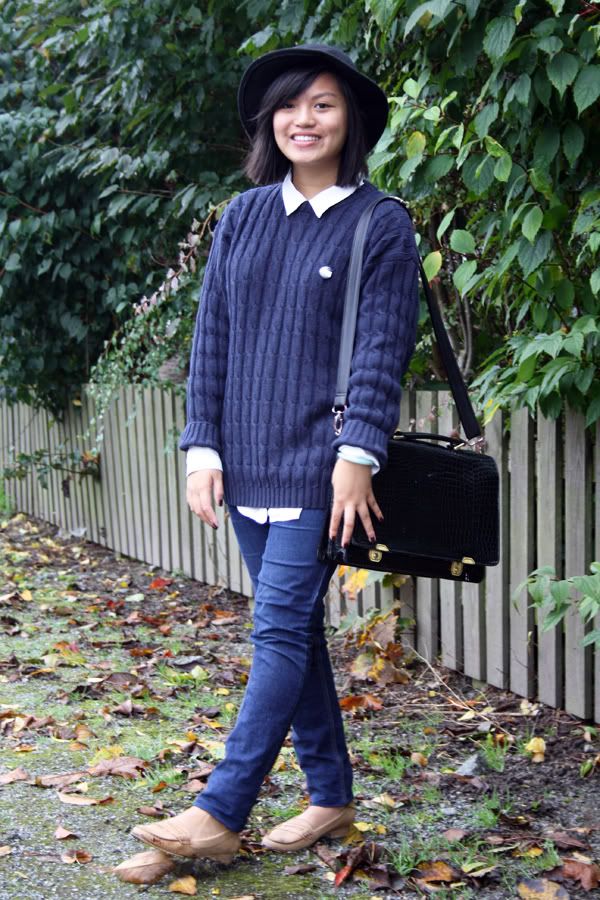 cheap monday jeans, vintage cable knit sweater, shirt and satchel and zara loafers
This amazing cable knit sweater is truly one of my best finds ever. I bought it at the yearly Østre Halsen flea market, and the story behind it is quite funny because I didn't originally found it at the first place. I was at clothing section and dug among the clothes, and suddenly the lady next to my found this sweater I'm wearing. I got all " OH MY GOD, I MUST HAVE IT" and I stood next to her in few minutes in hope that she will change her thought about it, and the next thing I knew, she lost it on the ground without knowing it, so I grabbed it and run to the nearest seller. I know, such mean thing to do, but that is the story of my favorite sweater.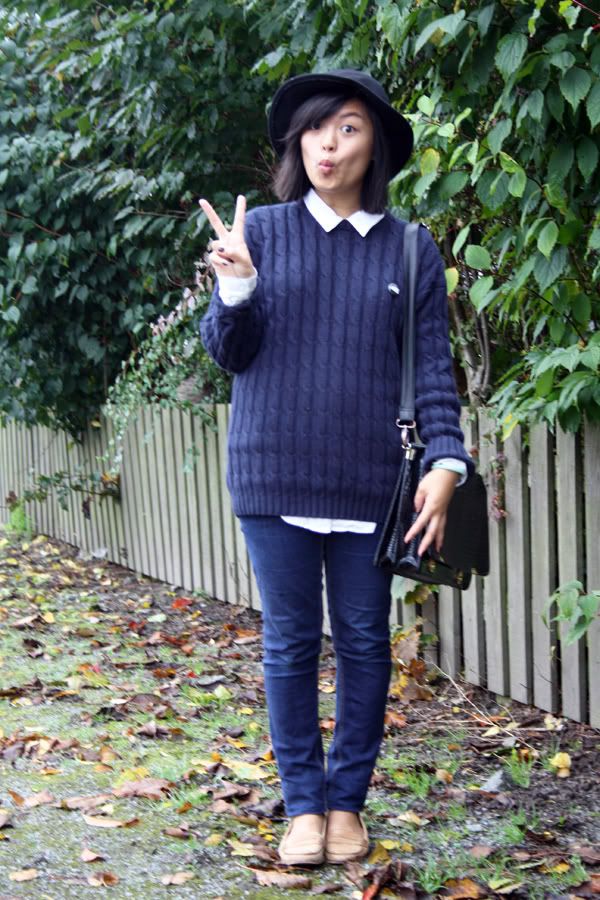 I have also cut my hair shorter! It was time for a small change, so now my hair is 5 centimeters shorter and I have no fringe this time. My hair has changed loads past three years and I'm quite fond of new changes, and the new change suite perfectly for the trip I'm going to in few days BECAUSE I'M GOING TO LONDON ON MONDAY! WOHOOOO!
Beach House - Norway