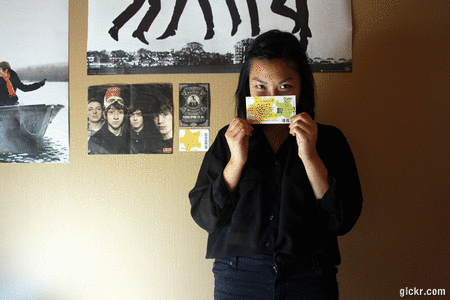 I decided to stick with the same old fringe when I had my appointment with my hairdresser the other day - I guess fringe is only thing that I feel comfortable with. Now, my hair is freshly chopped and ready for 17th May and for the ARCTIC MONKEYS concert! No, you didn't read it wrong; I am going to their concert tonight! Argh, I can't still believe it, that finally my dream of going to an intimate concert with only Arctic Monkeys is being fulfilled!!!
As you have read earlier(if you have followed the blog lately) it was 18 age limit, but few days before today, they had arranged a venue for people who are under 18 and since it was such short notice and money was a problem, my friends gave offered the ticket and transport forth and back as a birthday gift! What an amazing gift, I will for sure never forget this upcoming night. So in short hours, I will be on my way to Oslo with my concert dude, Marianne!
dad's old levis jacket, vintage sheer shirt, cheap monday shorts, vintage pure and topshop boots
And please stay tuned when I finally announced the winner of my give away. I was supposed to do this ages ago but because of internet problems at home (I'm at school atm) and mock exams, I haven't time to announce the winner. I'm so sorry.