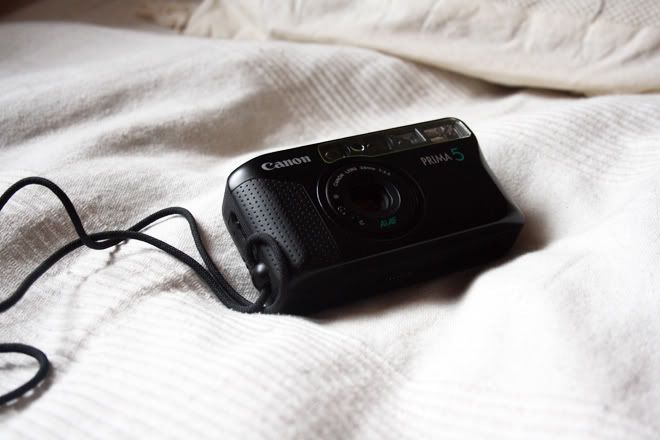 5 things that have made my week marvellous:
01. Vacation, which means NO school, NO homework and NONE early mornings
02. Have been able to thrift (WOOPWOOP!)
03. Visited my sister in Oslo
04. Hang with my friends I haven't been with in a very, very long time
05. Found this lovely camera from the 90s in my dad's drawer

The winter holiday is over and I'm back on school again. Darn it. I could definitely need more time away from school. And it's now, the serious shit has started – all the important tests and all the friggin exams. NOOOOO! My brain isn't that smart enough to handle it! Anyway, I have so fallen in love with this old canon camera my dad had in the 90s. It just needs a new battery and film then it is good to go! But I wonder if is still possible to buy films to these kinds of cameras in the stores or on the internet. I really want to take pictures with it so bad!