nike tshirt, vintage floral maxi skirt and briefcase, bianco oxfords
Oh holy crap I'm a senior now! I had my first school day today and it was a bit weird I guess, after two months of freedom. I feel gutted since this will be my last year of Videregående (College, Secondary school or whatever) before I'm moving to Oslo and starting at Uni. I mean – even the Russ magazine has arrived in the mail and it doesn't properly start before next spring! Wow, small "you are growing old" signs everywhere.
Went to Marianne's eighteen birthday party last Saturday, and had a little pre-fun outside Simen's house before leaving for the birthday party. Had a sweet and cozy time with the girls and of course, the only boy there, Simen while dancing and eating chicken fajitas(yumyum in my tummy) before starting at school again, but things got sad when we realized flying lanterns outside where in memory for those who died during 22nd July. So as respect, we had one minute silent outside at the porch. I can't believe today is one month ago since the horrible tragedy.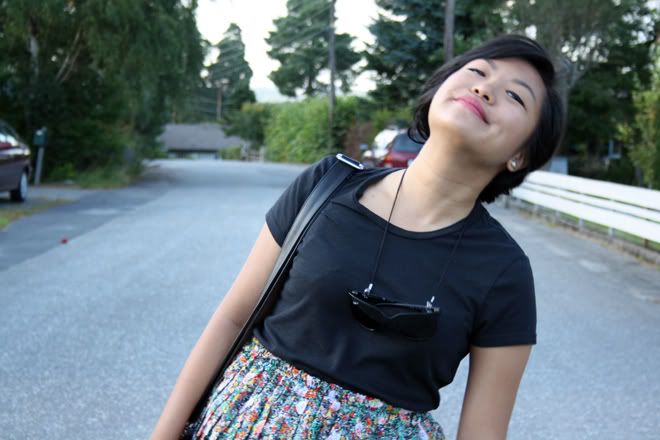 I do kinda feel like a grandmother, especially wearing the maxi skirt above. It's like the whole outfit is screaming grandmother. Oh well, I always thought grandmothers are awesome persons, haha!