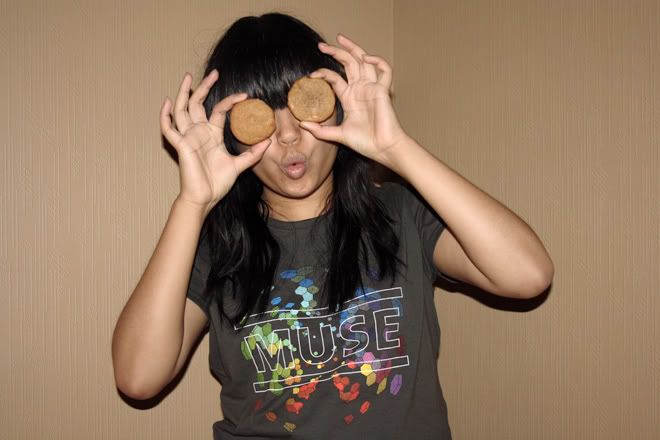 white chocolate chip cookies recipe

150 g butter
1 cup brown sugar
2 tablespoon milk
1 egg
1 teaspoon vanilla extract
1 ½ cup flour
½ teaspoon baking soda
1 pinch with salt
150 g chopped white chocolate

Melt the butter while you preheat the oven on 150 degrees C and measuring all the dry ingredients. When the butter is cooled down, mix it with the brown sugar in a bowl and beat it for 2 minutes. Same time, add the egg, milk and the vanilla extract. At the end, put all the dry ingredients + the white chocolate in the bowl and mix it. Scoop the dough with two teaspoon and put into a baking sheet and it makes around 30 cookies if you use two teaspoon. Bake them for 5-10 minutes, it depends how soft you want them. Let them cool them aside for few minutes and then EAT them!