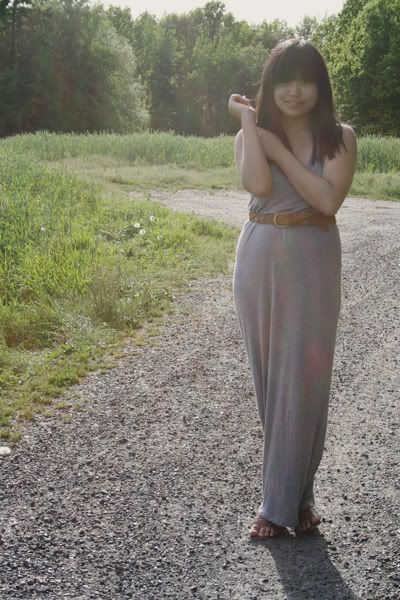 h&m leather jacket+belt, f21 maxi dress and steve madden gladitor sandals
Yikes, it's almost summer break or just 17 days to count. This semester has gone super fast, too fast. Thinking about summer break, I got another joy news to share.. I GOT A JOB! Or i'm going to just work in the summer, but still. I'M GOING TO BE RICH AFTER THE SUMMER! Hehe, and I have plans for the money. Since the job is in Oslo, I have to live at my sister's apartment with her. The job starts just one week after the summer break begins. I had the same job in last summer, so I have no nervous feelings about the first day.
The maxi dress I'm wearing is made of so soft fabric. I want to live in it for rest of my life and I need to buy more maxi dresses, they are super fabulous to the summer weather! '
Update: I got a job at the Post office,where i'm going to help to sort the mails and etc!